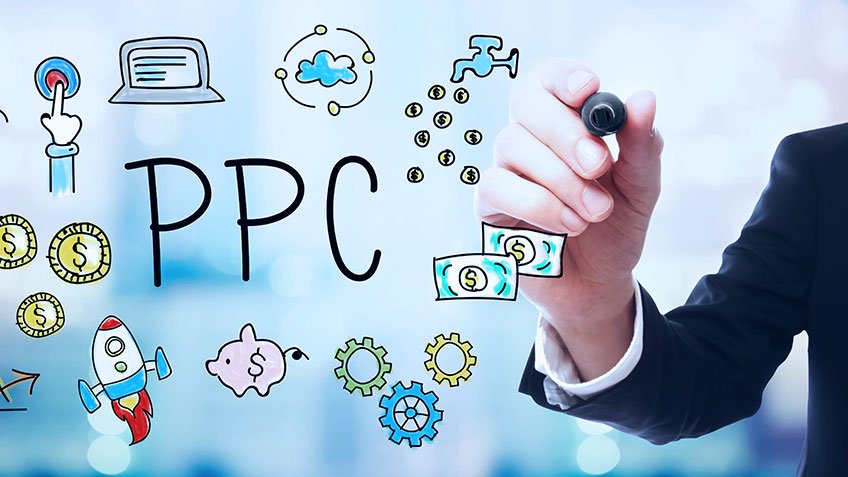 PPC Management
Increase your sales with dedicated PPC management from our advertising experts with fees of 10%. SEO2 provides an affordable PPC service that will help you generate leads, sales and ultimately influence your bottom line. Our UK based PPC agency employs a data-led approach that will greatly improve your ad performance.
What is PPC?
PPC is the shorten for pay-per-click, a niche of internet marketing in which advertisers pay a fee each time one of their ads is clicked. It allows advertisers to bid for ad placement in a search engine's sponsored links when someone searches on a keyword that is related to their business offering.
How much does PPC cost?
We typically accept clients with Google Ad spend of 1,000+ per month. Our fees 10% of ad spend and we send you the invoice every 2 weeks. We also have a $300 set-up fee (first time) for management services.
Our package is all-inclusive of your Google & Bing ad campaigns, website analysis, remarketing, social remarketing, session recording, click fraud protection, feed management, website conversion optimisation + our consultants on hand to assist you with your marketing objectives and website.
Data-Backed Decisions
As a technology-focused pay per click management company, this is what will transform your results. It allows us to optimise campaigns based on thousands of data points within seconds. Being able to do this allows us to focus more intently on the overall strategy for our clients & increase the speed of growth.
Focused On Landing Pages

Our PPC management services include custom landing pages as standard. We have increased the conversion rate by as much as 600% for our clients' campaign when using them as part of their PPC strategy.
Rolling Monthly Contract

There are no long term contracts when you choose us as your PPC management agency. We have a rolling monthly agreement that can be cancelled at any time. As a leading PPC agency, SEO2 has managed campaigns for businesses of all shapes and sizes from SME to Corporates.
We take control of your digital marketing so you have one point of contact. We'll create the Paid Ad campaign you need, boost your SEO results, analyse your website performance & test recommended changes.
Bing Ads & Google AdWords Campaigns
Daily PPC Management
Full Google Analytics Conversion Tracking
Click Fraud Protection Software
Call Tracking
AB Web-Page Testing
Visitor Session Recording, Heat-Maps & Funnels
Monthly Face-to-Face Meetings + Report
Landing Page Creation
Website Personalisation
Translation for International Campaigns
Shopping Feed Optimisation (if applicable)